Premium-Quality Mobile Column Lifts Made in Michigan
---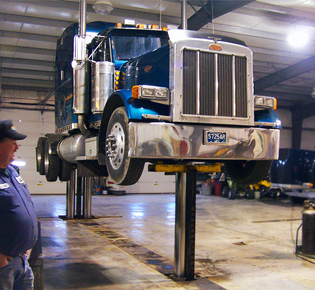 Heavy-duty truck lifts ideal for servicing fleets of vehicles with ease.
At Dows Equipment, we know auto repair shops. With over 60 years of industry experience, we understand that not only does your shop service individual customers' vehicles, but also fleets of municipalities.
To accommodate groups of heavy vehicles, you need heavy-duty equipment, and Dows Equipment has a wide range of lifts to accommodate your needs. With HVAC companies, post offices, and other industries requiring an auto repair shop that services fleets, our heavy duty lifts are the answer for your business.
---
Our mobile column lifts are ideal for all sizes of fleets you service and can help your operation become more efficient.
By investing in a properly-functioning heavy duty car lift, you get the benefit of getting your fleet customers' vehicles in and out quicker, which means more for your bottom line. Our line of Rotary® lifts are the most reliable ones in the business, and they operate seamlessly. Your team of technicians has much easier access to each vehicle, speeding up your operation and allowing you the ability to take on more fleet clients.
---
When it comes to selecting a company for mobile column lift sales, service, and maintenance, Dows Equipment is known for excellence.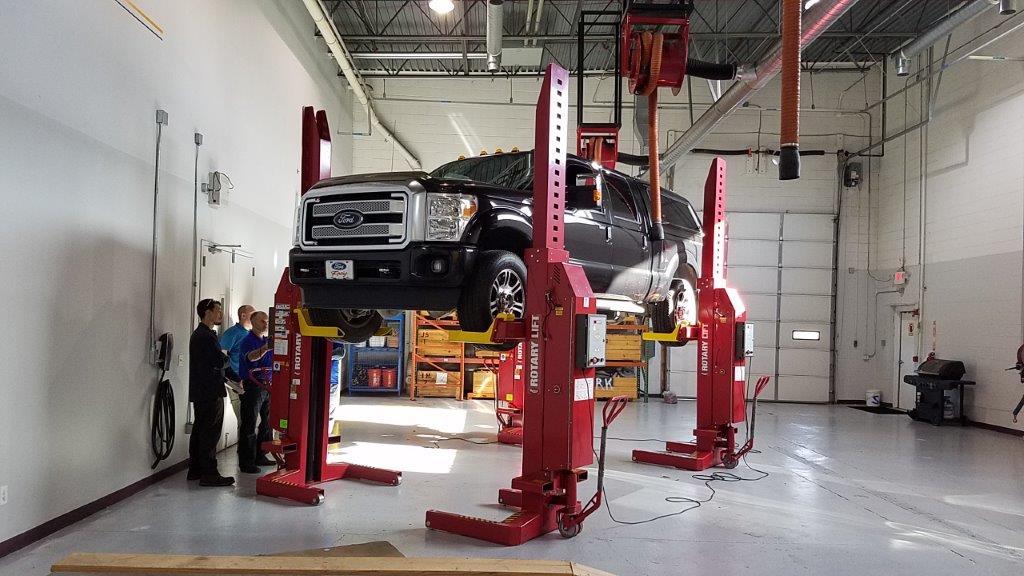 Each of our customers isn't just a number in our system; they're a valued member of our family. We take great care in providing products and services that keep our clients safe each day on the job. When we sell you a heavy duty lift, you're working directly with our owner who is a second-generation specialist in the auto repair shop industry. He offers a wealth of knowledge about auto lifts and understands that they are an integral part of your business. Our maintenance programs decrease your business's downtime, as our regular inspections prevent further equipment breakdowns that cost you time and money. All of our employees are Automotive Lift Institute (ALI) certified, so they are backed with the education and resources needed to service our customers' mobile column lifts effectively.
---
View Product Brochures to Learn More About the Heavy Lifts We Supply
---
There are many options to choose from when purchasing a new lift – let us help you make the best choice that fits your needs! Contact us today to request service, parts, or a new mobile column lift.