Lubrication Equipment for Auto Shops Across Michigan
---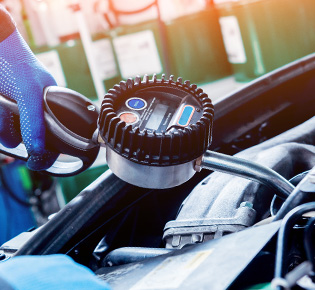 Increase your shop's output with lubrication pumps, equipment, and more from Dows Equipment!
Auto repair shops run on lubrication equipment, so ensuring your business is readily equipped is critical. Dows Equipment offers a wide range of lubrication equipment, fluid management systems, and overhead reels for your operation.
Our team of sales experts know the ins and outs of auto repair shops and can recommend the perfect equipment for your business.
View Brochures
We supply our customers with premium lubrication equipment, including:
Lubrication Pumps
Lubrication Hose Reels
Lubrication Dispensing Equipment
Waste Oil Heaters
---
The auto shop experts at Dows Equipment have been recommending lubrication products to auto shops across Michigan for nearly 60 years.
We understand that each business is different, and each operation has its own specific lubrication equipment needs. Since we opened up shop, we have taken the time to get to know each of our customers and provide the proper products to meet their needs. We ensure that we provide and service the best quality lubrication equipment on the market, as our customers' efficiency and productivity is our utmost priority. Having trouble with your equipment? Our team offers 24/7 emergency service and can quickly be on site to solve any issue you may be having and keep that product flowing! We reduce your downtime by working around your business's schedule, even coming by after hours! Each of our quality trained technicians are equipped with the knowledge, tools, and parts needed to service your equipment.
View Product Brochures to Learn More About the Lubrication Equipment We Offer
Graco Buyers Guide
Graco Fluid Management
Graco Electric Cord Reels
Graco Lubrication Equipment
JohnDow EuroVent Catalog
JohnDow Industries Equipment Catalog
Lincoln Lube Tools Equipment
Prevost The Perfect Shop Products
Samson Catalog
Samson DEF Catalog
---
There are many options to choose from when purchasing a new air compressor – let us help you make the best choice that fits your needs! Contact us today to request service or a new air compressor.