Experience Your Business Can Trust – Quality Auto Repair Shop Equipment and Service Throughout Michigan and the Surrounding Region
---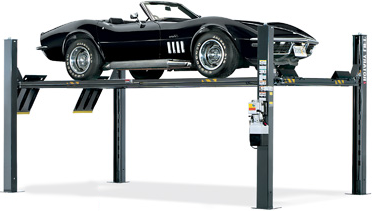 With our quality car lifts, compressed air systems, and planned maintenance service, our customers get the complete package from Dows Equipment.
Dows Equipment is a multi-generation, family-owned company whose work ethic and customer satisfaction dates back to 1965.
Our company has always been a leader in the industry for sales and service of automotive and fleet garage equipment. We provide our customers, employees, and suppliers with the integrity and dedication it takes to be successful in today's changing automotive industry. Our mission at Dows Equipment is to perform defect-free services on time to each and every one of our customers. We will comply with all requirements for each function of our organization to reach total customer satisfaction or we will adapt to what our customers want and need.
At Dows Equipment, we offer what no other company in our industry has, including:
Care for the safety of our clients through quality products and services
Reduced downtime through our preventative maintenance programs
Personal consulting on each of our customers' projects, large or small
Provide a quality work environment for our employees

Our Automotive Lift Institute certified team is committed to the safety of our customers, and we always take extra precautionary steps when installing your new equipment.
Automotive lifts are the center of your auto repair shop's operation, so ensuring they're safe is crucial. Between our wide range of reputable products from brands including Rotary®, Graco®, Reelcraft®, and more, as well as our attentive preventative maintenance, our team checks off every box. You can trust Dows Equipment with each component of your auto repair shop and can continue to do so for years to come!